Do you need help to keep your class on-task and focused? If the answer is "yes, " you're not alone – teaching young minds can be challenging! All too often, children start to get bored or distracted in classroom settings. That's why educators need to know how to effectively grab their students' attention and engage them in learning.
If you want to ensure that your students are giving you their attention without forcing them to, here are nine surefire ways to grab and hold your students' attention during lessons. Whether you work in a formal educational setting or employ these methods for sharing knowledge among friends and family, learning how to keep your class focused will foster understanding, enjoyment, and even success.
1. Changing the tone of your voice
The first thing you should do in the classroom is to establish authority. You want your students to know it's time to listen to you. So while talking to them in a casual setting, you want to use your normal tone of voice. With this voice, your students know they can talk to you casually.
But once you change your tone of voice by raising or lowering it, your students will know it's time to listen to you. A firmer voice means it's time for them to listen to you. So make sure you practice this and maintain it so your students can easily pick up on the change.
2. Use as many visual aids as possible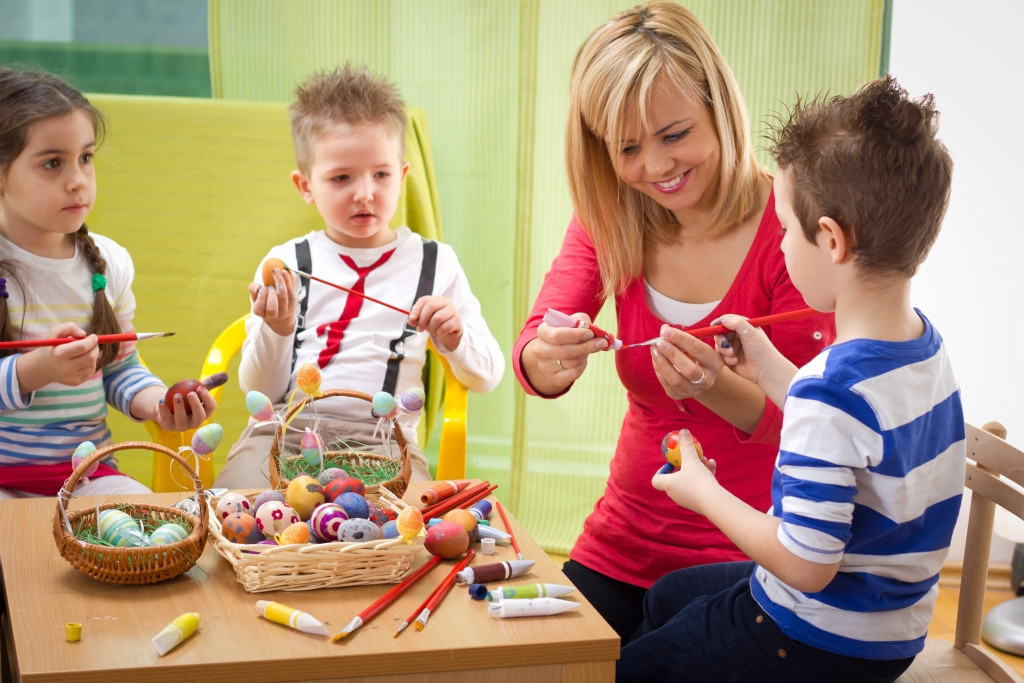 Another way you can grab your students' attention is by using visual aids. Of course, you have to make sure that it's fun and exciting so your students will be curious and want to listen to you.
For instance, you can use big checks as props for rewards for your students after winning a classroom competition. You may also bring toys or any materials that will entice them. But you have to ensure it's related to your current topic.
3. Host competitions now & then
Competitions are a great way to keep your students happy while still being able to learn. Friendly competitions or contests are a great way to open a new topic. It's also a fantastic way to prevent them from getting overwhelmed.
And as mentioned above, reward them after every contest. You can provide printed big checks with the prize that they have won. These will serve as a reminder to them that winning is possible when they pay attention.
4. Make it interactive
You can do many interactive activities in the classroom, which will prevent your students from getting bored. Being interactive means your students get to participate, no matter how small the activities may be.
For instance, you can make them do role-play activities where they act as a particular persona. Icebreakers are another short example of keeping your students alert and active in class.
5. Watch films or documentaries
Who doesn't like watching movies? Probably, no one. And one of the most exciting parts of being in school is when students get to do something fun, such as watching movies. Consider it since they will get excited knowing they can watch a film that keeps them focused while learning.
And as always, you must ensure that it's related to the subject you're about to teach them. At the same time, it must be lighthearted and appropriate for their age. You don't want them to watch something they can't understand or relate to.
6. Be funny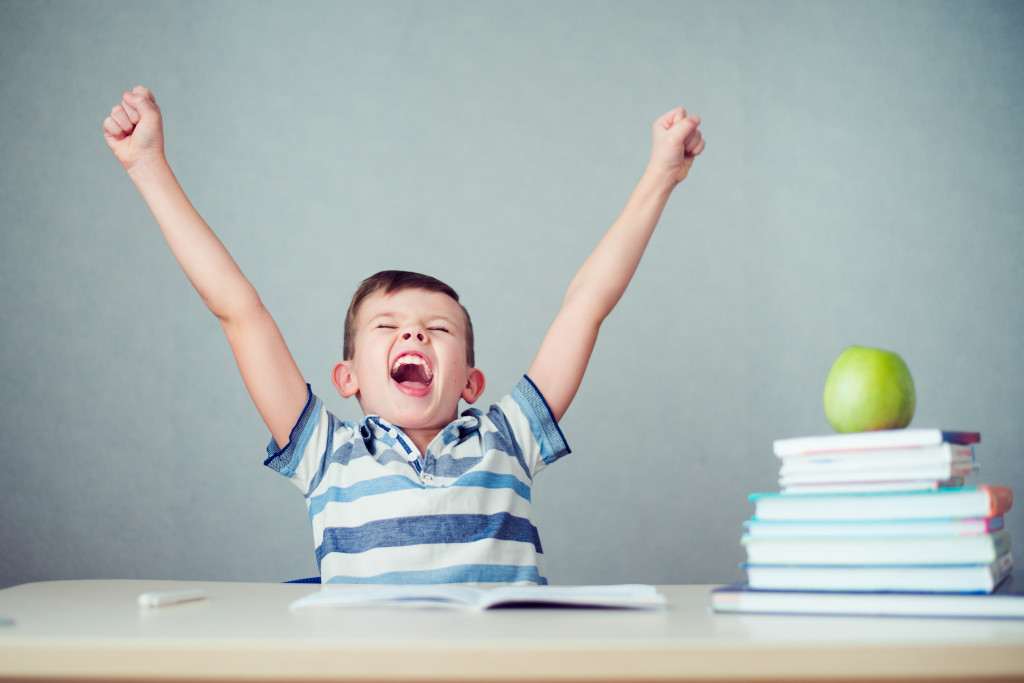 You don't want to seem stern and too formal in class because it's one of the reasons students don't want to listen to you at all. It may seem too dull for them, especially for students who like to joke around with their classmates.
Using humor in your materials is something students will appreciate. It's a great attention-grabber, which has worked countless times. With good jokes and timing, you can quickly become their favorite teacher in no time.
7. Play relatable music
A quick jam session during your class won't hurt. Sometimes, students get bored too quickly or aren't listening to you because they daydream. So in times like these, you will want to do something that can refocus their attention on you.
Playing a song that they can sing along to is one way. Jamming to the beat can help you break the monotony of your class. You can play songs that are famous today to change their mood and make them more attentive slowly.
8. Get your students moving
If you want your students to remain active, you will want to design activities that will force them to move. They can do many things to make them stand up, roam around, and have fun with their classmates.
For instance, treasure-hunting activities or games will task your students to roam around the classroom, finding clues related to your topic. These types of activities are a great way to prevent your students from experiencing boredom, especially on a particularly boring subject.
9. Use Call-and-Responses
Call-and-responses are one of the oldest teaching methods used today. It's a great way to keep your students attentive and, at the same time, interact with them. There are tons of call-and-responses you can use right now. Some examples are "Marco. Polo," "Ready to rock? Ready to roll," and more.
Call-and-responses will force the students to be attentive since they must listen to you before they can chant the proper response. It's fun and straightforward! That's why every teacher should use it to grab their students' attention.
Keep your students engaged with the use of fun, attention-grabbing activities
There's no easy way to find activities your students will love right away. Therefore, it's best to use different methods to ensure that every student will give their attention to you, one way or another.
With the help of the tips and tricks above, you can establish a connection and relationship with the students. You can use these fantastic ways in different teaching environments to keep them engaged and happy.