A coach is often identified as a team sports figure. They plan, organize, and deliver necessary programs for the team. During games, they set up a defensive strategy and design offensive schemes. Thus, they are an integral part of the successes and failures of the team.
Many people even quote, "Players win games; coaches lose them." If a team is performing well, the players are praised. However, if they begin to lose, the coach is always blamed. And a team's direction is indeed navigated by the coach.
But at some point, the relationship extends. From teamwork, a player-coach relationship becomes personal. Besides teaching game strategies, a coach teaches winning strategies in life, too. Hence, they can sometimes turn into a parent.
Basketball Hall of Famer Michael Jordan described Dean Smith as a father figure. As a University of Carolina Tar Heel, Jordan loved Coach Smith. He even said, "Everybody in the team is treated like his family." He further added that Coach Smith looked beyond the color of the skin. He treated them equally and never put one player over the other.
However, there is nothing extraordinary about Coach Dean Smith. Comparing his career with other basketball coaches, he had his own share of wins and losses. But what sets him apart is his personal relationship with his players. He produced legendary basketball stars, but the star players were just as good as the bench players in his heart.
He also valued his players' personal lives and education. In fact, he created a basketball program in North Carolina. As a result, a whopping 96.6% of all his players received their college degrees. It was a significant achievement while most college athletes would choose to turn pro.
Coach Dean Smith is also famous for crossing racial boundaries. As he recruited North Carolina's first-ever African-American scholarship player, Charlie Scott, he promoted the equal treatment of African American students. And it started in his team, the Tar Heels.
Many other coaches have made a significant impact on the lives of other players. Coach Ken Carter of the Richmond Oilers locked the gym so that his players would study in the library. Coach Red Auerbach of the Boston Celtics appointed Bill Russell, an African-American athlete, as his replacement.
This type of coaching has influenced many other areas of life. Corporations have trainers for new hires. For example, some medical facilities have CNA training programs to ensure that nurses and other medical practitioners become the best in their field. Even professionals hire consultants to create a training program for their employees. But there are also life coaches who care not only about your career but also about your life.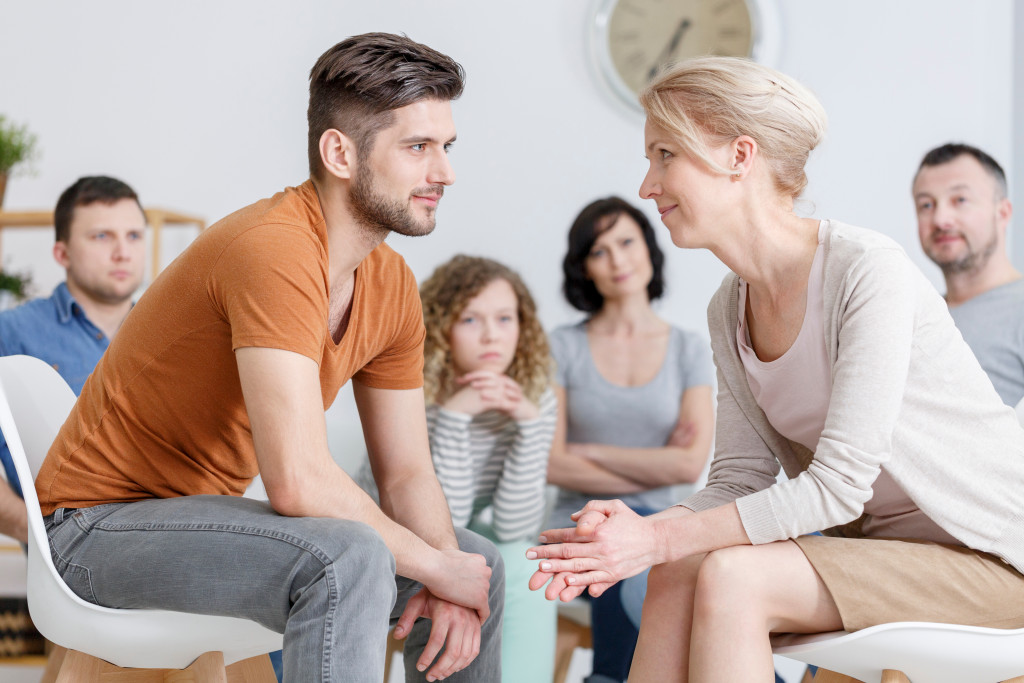 Here are three ways a life coach can help you win in life:
1. Teaching Relevant Values
In your career, skills are taught and developed. These are skills that will help you climb the ladder of success. Upskilling leads you to promotion, higher pay, and greater tasks. Also, you can gain recognition from your bosses.
On the other hand, a life coach will teach you values that will help you improve your skills. Values such as hard work, patience, perseverance, tenacity, kindness, and generosity will catapult you to success.
2. Monitoring and Enhancing Performance
This is where you get encouragement for a job well done. Your boss tells you how good you are and celebrates your wins with you. Nonetheless, a good life coach will also tell you what you need to hear, and they do this of their own volition. This is called constructive criticism. They tell you that you are wrong and explain to you why you are wrong. Finally, they advise you on how to bounce back and get better. A good life coach helps you identify your strengths, but they also point out your weaknesses.
3. Advising on Lifestyle Issues
This is where things get a bit personal. You can let another person talk about your work. You can also let them in on your relationships somehow. But how do you spend your money and treat your spouse? Now that is a red zone for you. But a loving life coach will respectfully enter that realm and do that with your permission.
Life coaches can help you in many other ways, but the bottom line is that they are people you trust. They are people who genuinely care. That's why a life coach is a treasure worth finding, and they are not hard to find, either. They can be someone you respect in your company, a minister in your place of worship, or a family member who is loved and respected by his own wife and children.
All you need to do is build a relationship with them. Invite them for coffee or dinner and begin to open up. When you find that perfect life coach, you know you have someone who will help you win in life.