There are many reasons why it's a good idea to go back to school, especially during the pandemic. It could be that you're looking for better job opportunities, you're working for a promotion, or you want to hone your skills. Adding another degree to your resume is a step up that employers won't ignore, and it might just be the key to the financial breakthrough you've been dreaming of.
That said, going back to school as a parent is never easy. Whether you're taking care of one or five kids, your current schedule is undoubtedly crammed. The good news is that challenging is not the same as impossible. You need solutions that will clear the path for this endeavor, and you can definitely do that by following these tips.
Get Your Partner Onboard
This could be your spouse or any other person you rely on to help you sustain your family. For some, it's their sibling; for others, it's their parents or their friends. Whoever supports you the most by looking out for you and your children needs to know your plans. Why? You can't expect to manage everything on your own the same way you did before. Some people pull it off, but if you have the option to ask for help, then do so.
Perhaps your spouse can work from home again, or your parent can move in to look after the kids. Maybe your enrollment needs to be pushed back until they can make these commitments. You'll be surprised at how much easier this will be when you have a loved one's support.
Assess Your Finances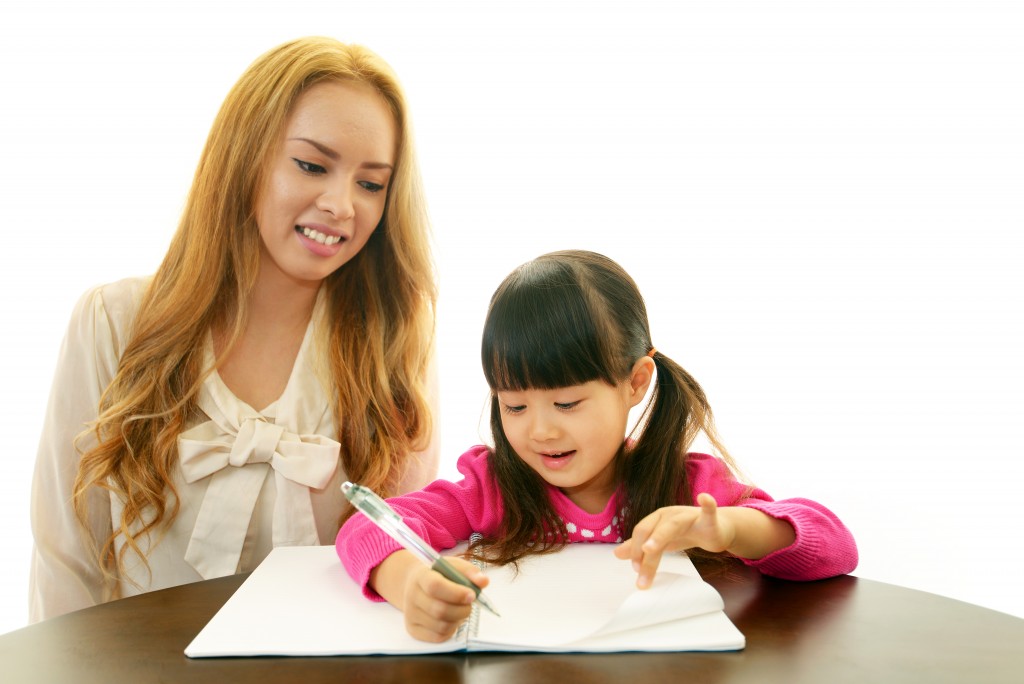 Now to your most pressing concern: do you have the money to do it? Take a look at your expenses and make projections. With the money you earn and how your family spends, is it possible for you to go back to school? If not, what changes must be made? Maybe you can cut back on certain expenses, lower your utility bills, and hold back on another purchase that isn't urgent.
If you think your current finances can handle it, make sure that it's possible to sustain. Canvas your options and give distance learning a serious consideration since it'll be so much lighter on your time and budget.
Let's say you want to take your master's in business administration. Look for universities like AMA that offer distance learning as an alternative. Earning an AMA master's degree through online courses holds more credence now that more and more people recognize the value of online education.
Discuss It with Your Children
Getting your children's cooperation is integral to your success. This is true whether they are in preschool, in college, or are young professionals. If they're still living in your house, then they must agree to your plans.
Their approval will motivate you and simplify the process of giving and receiving support in the house throughout the day. Younger children will anticipate hours when they can't cry out for you, and older ones will know they'll need to be more active in doing chores. All in all, it'll just feel so much easier to proceed to the next step, which is creating a system.
Create a System
This means tweaking the current routines in your house to make way for the additional workload on your plate. A system might look like your partner taking care of the kids in the morning and you doing it when you're finished with your studies. It may involve extensive meal preparations, chore delegations, and adjustments to everyone's schedules.
Finding the system that works for your family will entail several blunders. That's okay as long as you learn from them and make the necessary changes.
Manage Your Expectations
Your biggest enemy is your expectations. You might start to daydream about your days going peacefully once you've established a system, or you might not anticipate the challenges of the course you signed up for.
Maybe your classmates are all younger than you, and you feel out of place and slightly embarrassed. It can also be that the time you allotted for studying is spent instead helping your children with their homework. These things are inevitable, so the only way to cope is to manage your expectations. Be solution-focused, and take it one day at a time.
Studying Again
Know that there are more steps you can take to simplify your daily life as a student and a parent. Take advantage of what help you can get from your spouse, relatives, and services like dry cleaning, dog walking, and grocery delivery. Succeeding in this endeavor is always possible if you tackle it with the right mindset and strategy.