A doctorate degree is the highest academic degree a person can earn in the U.S. Americans with doctoral degrees have reached 4.5 million. Depending on the program, one can finish the degree in four or more years; the number of credits may vary as well. To complete the program, one needs to submit a thesis as well as a capstone paper.
People have varying reasons for taking a doctorate degree. Some have an innate passion for learning while others choose to do so to advance their careers.
Requirements
Before even getting into a doctorate degree program, there are crucial steps that must be done years ahead. This includes getting an undergraduate and a master's degree.
Undergraduate Degree
Getting an undergraduate degree is the first step in obtaining a Ph.D. It takes around four years or longer to complete an undergraduate degree; the length depends on the program as well as the number of units one takes per semester. One must obtain a high GPA at his or her chosen program; the program must also choose a field of interest that he or she wants to gain advance studies in the future.
Master's Degree
After finishing an undergraduate degree, one must complete a master's degree. Plenty of schools are offering both face-to-face and online master's degree programs nowadays.
A master's degree is more specific and may focus on either theoretical or advanced topics. Usually, a master's degree takes two years to finish. Some who wish to finish the course faster may take an accelerated program; it will take them around 12 to 14 months to finish the course.
Acceptance to a master's program considers one's undergraduate GPA. Some schools may also require Graduate Record Examinations (GRE) or Graduate Management Admission Test (GMAT).
Doctorate Degree
Getting an undergraduate and a master's degree qualifies one to earn a doctorate. Before choosing a doctorate program, one must carefully conduct research and decide whether he or she is interested in theory or applied research. The next step is to find the best university that suits one's professional and personal interests.
Some requirements that universities may require are undergraduate and graduate transcripts, resume, GRE or GMAT scores, as well as letters of recommendation.
Ph.D. and Professional doctoral degree: Is it different?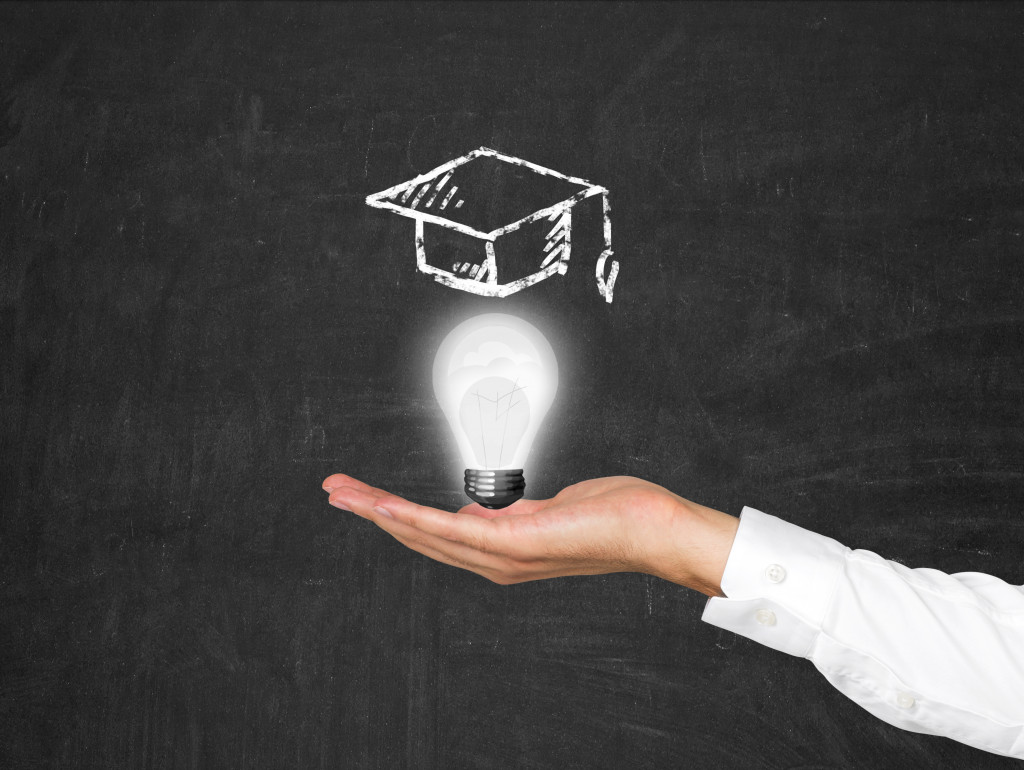 Walden University discusses that a Ph.D. is different from a professional doctoral degree. Both considered terminal degrees or the highest educational degrees, both contribute greatly to boosting an individual's career. However, a Ph.D. is a Doctor of Philosophy degree while a professional doctoral degree includes a Doctor of Business Administration, Education, Nursing Practice, etc.
Both degrees will give an individual the title "doctor", however, a Ph.D. is more centered in original research, evaluation of theories, as well as data analysis. A professional doctorate's main focus, on the other hand, is applied research; it focuses on creating solutions to complex problems.
Why you should pursue a doctorate
Different people have different reasons for pursuing a doctorate degree. Some reasons include expanding career opportunities, making a difference by using research, as well as enhancing expertise in a specific field.
Making a difference
Getting a doctorate degree takes a lot of time, effort, and energy but it is all worth it if you make a difference in the world.
For instance, students from the University of Louisiana at Lafayette have developed a program that uses artificial intelligence to predict floods more accurately than before. In 1937, Claude Shannon wrote a Ph.D. thesis that laid base work for digital technology. In 1985, because of Alec Jeffrey's research during his time at the University of Leicester, genetic fingerprinting has been identified as a fool-proof identification technique.
All these research are changing the world, and those who pursue a doctorate degree may advance knowledge that may impact the world, too.
Becoming a field expert
Getting a Ph.D. or doctorate is a stamp of expertise in a certain field. Most of these experts have a high level of passion in their chosen field, driving them to expand their knowledge further about the topic. A high level of understanding of a certain topic is only achieved through extensive research.
Broadening career opportunities
With a competitive job market, getting a Ph.D. will come in handy. Not everyone pursues this highest academic degree and it automatically sets one apart from the competition. It also shows that one is more qualified than other people because of the level of expertise a Ph.D. has in the field.
Across industries, one will prefer a Ph.D. graduate over those who are not. Furthermore, an individual with a doctorate degree will earn more than those with an undergraduate or master's degree.
Reaching one's full potential
Lastly, a doctorate degree gives a person a chance to enhance himself more in the field he is passionate about. Through it, a person is challenged to think more critically and solve complex problems.
Earning great knowledge must not be selfish though, and once one reaches his or her highest potential, there is no greater satisfaction than using this knowledge to influence and make an impact on the world.