Becoming a registered nurse is a noble profession but it is no easy task. It requires years of schooling and on-the-job training. It's a career that can be immensely rewarding, both emotionally and financially, though. Here are some tips to help you get started on the path to becoming a nurse.
Certified Nurse Assistant
Certified nurse assistants (CNA) help people with physical or mental disabilities with their daily needs. They often work in places like assisted living facilities, nursing homes, or rehabilitation centers. CNAs might do things like help patients bathe and dress, record vital signs, give medication, or provide companionship. According to the Bureau of Labor Statistics (BLS), the median yearly wage for CNAs as of 2021 was the same as orderlies at $30,290. That comes to a median hourly wage of $14.56.
Completing a state-approved training program is the first step toward becoming a CNA. This generally entails four to 12 weeks of CNA training classes and a specified number of clinical hours under supervision. Today, there are programs with classes and exams that are completely online. Most schools demand at least a high school diploma or its equivalent for admission. This can be the first step in working toward a career in nursing.
Licensed Practical or Vocational Nurse
Licensed practical nurses (LPN) are called licensed vocational nurses (LVN) in California and Texas. They help physicians and registered nurses with patient care, usually working at long-term care facilities, nursing homes, and hospitals. Their tasks are similar to those of CNAs but are more extensive. They might also supervise CNAs. BLS data as of 2021 shows that the annual median pay of LPNs and LVNs was $48,070, which comes to an hourly $23.11.
To become an LPN or LVN, you must complete a training program approved by your state. Classroom education in nursing, pharmacology, and biology, and supervised clinical exposure are part of these programs. Passing the National Council Licensure Exam (NCLEX-PN) is required to obtain your license. You can take the exam after only a year. Afterward, you can pursue an LPN-to-RN program.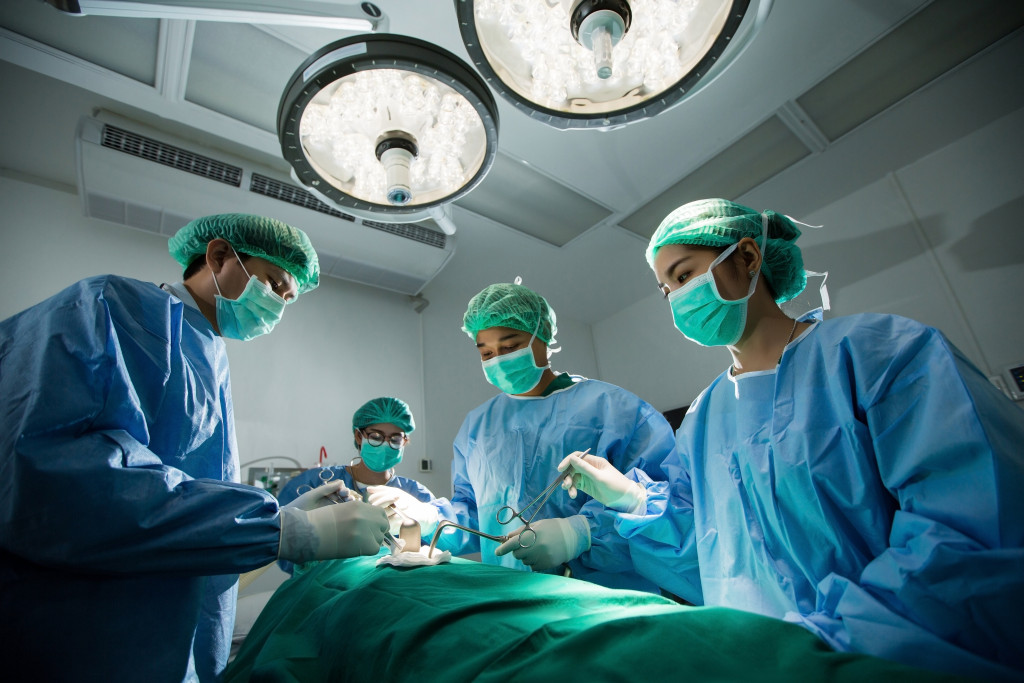 Associate Degree in Nursing
If you do not wish to go through being a CNA or LPN, you can take the Associate Degree in Nursing (ADN). This is the minimum degree required to take the examination for registered nurses (RN). Most schools require a high school diploma or equivalent, standardized test scores (SAT or ACT), and a passing score on the Health Education Systems Incorporated (HESI) Admissions Assessment exam.
You need to study full-time for two years at a community college or university to get an ADN. During this time, you will take classes in nursing as well as science and liberal arts subjects. After completing your education, you will be eligible to take the NCLEX-RN examination to become an RN in your state.
RNs work in many places, like hospitals, doctor's offices, schools, and clinics. They help doctors and other health care professionals figure out what is wrong with patients, and they help give them treatment. RNs also use medical equipment such as IVs and blood pressure machines. According to the BLS, RNs earned a median annual salary of $77,600 in 2021, which comes out to an hourly wage of $37.31.
The ADN is generally the minimum educational requirement for becoming an RN. However, many employers prefer or require RNs to have a bachelor's degree in nursing (BSN). By taking the RN-to-BSN program, though, you'll only need one more year of study to get a BSN.
Bachelor of Science in Nursing
A BSN can open up more job opportunities and usually leads to higher earnings than an ADN. The program takes four years to complete if you study full-time at a college or university. Admission requirements are similar to those for the ADN program but may be more selective. In addition to taking classes in nursing, students in a BSN program learn about subjects such as anatomy, physiology, and microbiology.
BSN holders are prepared for more advanced nursing roles than those with an ADN. For example, they may take on leadership positions or provide direct patient care in specialized areas like intensive care units or operating rooms. Some BSN graduates also pursue careers in nursing education or research. They are usually given higher pay than RNs with an ADN.
You Can Become a Nurse
There are many paths you can take to become a nurse. You can opt to become a certified nursing assistant (CNA), licensed practical nurse (LPN), or registered nurse (RN). You can also study to get a bachelor's degree in nursing (BSN).
Which route you take will depend on your educational background, career goals, and the amount of time you are willing to spend in school. Regardless of which path you choose, becoming a nurse can be a rewarding career.