It's every parent's dream to see their child succeed. But what do you do when your child is exceptional? When they're not just good at sports, but gifted? Suddenly, the pressure is on to ensure your child develops their talents and reaches their full potential.
As the parent of a young athlete, you play a crucial role in your child's success both on and off the field. You do a lot to support your child's athletic endeavors, from providing transportation to and from games to being their number one fan in the stands. However, one of the most important things you can do as a parent of a young athlete is to arm them with the tools they need to be successful both now and in the future. Here are some pieces of advice for parents raising exceptional athletes.
Teach Them How to Win—and Lose—With Grace
The first and most important thing you can do is be a good role model yourself. When you handle victory and defeat gracefully, your child will be more likely to do the same. Whether your child is on the winning or losing team, praise them for their effort and encourage them to keep their head up. Help them understand that it's not about whether they win or lose but how they play the game.
It's important for kids to understand that winning isn't everything—it's how you react to a win or a loss that really matters. Show them how to be a good sport by congratulating the winner and consoling the loser. If you can do all these things, your child will be more likely to follow suit. Not only will they be physically active and healthy, but they will also learn valuable lessons about teamwork, dedication, and sportsmanship.
Encourage Them to Set Realistic Goals
All athletes, no matter their age, have goals they are working towards. As a parent, you can help your child set goals by sitting down with them and writing them out or talking to their coaches and understanding where they excel and need improvement. Once you've helped them develop their goals, work with them to create a plan for reaching those goals. Doing so will help your child improve their skills on the field and teach them valuable time management and planning skills they can use throughout their life.
Also, part of setting realistic goals is remembering that though they may be naturally talented, that doesn't mean they'll automatically become the next Michael Jordan or Serena Williams. Try to help them focus on enjoying the sport and improving their skills rather than prioritizing becoming professional athletes.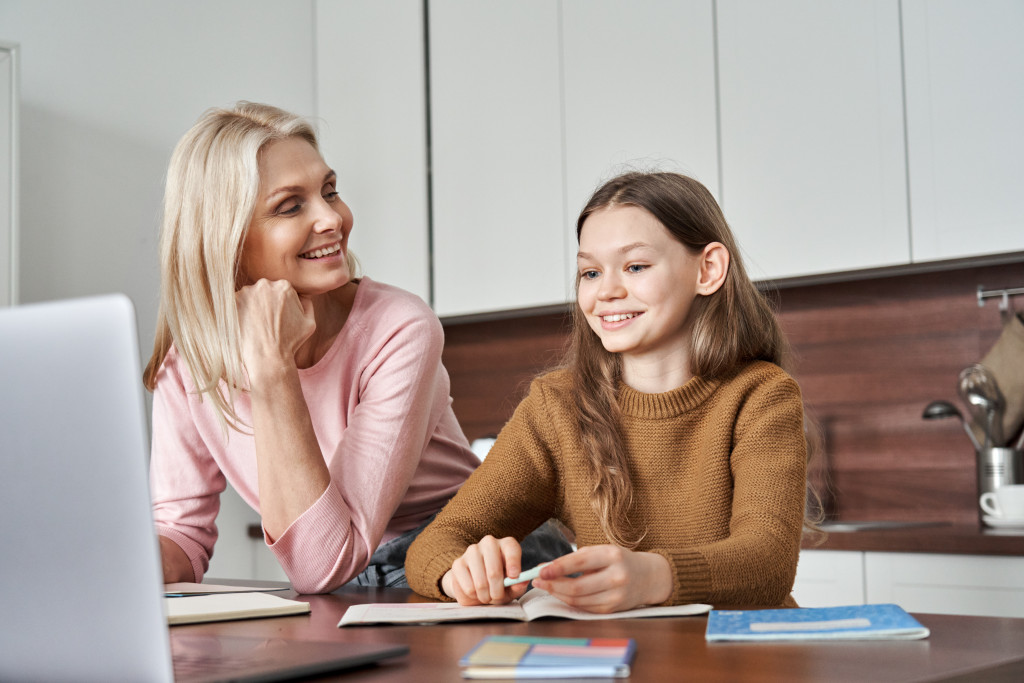 Support Them, But Don't Push Too Hard
Of course, you should support your child in pursuing their dreams. If they're determined to become a professional athlete, do everything you can to help them achieve that goal.
But don't push them too hard—remember, it's their dream, not yours. Before you go ahead and hire a personal fitness coach for them, ask them if they want one. Also, allow them the space to make mistakes and learn from them.
Everyone has different motivations for playing sports. For some, it's all about competition and winning; for others, it may be about socializing with friends or staying active and healthy. As a parent, it's important to help your child find what motivates them, so they can stay focused and committed to their sport.
Nurture Their Love of the Sport
It's also important to nurture your child's love of the sport. You want your child to succeed in their chosen sport, but you also don't want them to see sports as a chore. Instill a love for the game that will last a lifetime, and your gifted athlete will be able to reach their full potential and enjoy a long and successful career.
Also, just because gifted athletes often have a strong passion for what they do doesn't mean that it will always be easy for them. As they progress in their sport, they may face disappointment and setbacks. During these times, try to remind them why they fell in love with the sport and help them to stay positive.
Remember, practices should be challenging, but they should also be fun. If your child seems to be dreading practice, talk to their coach about ways to make it more enjoyable. After all, at the end of the day, they're just kids!
As a parent of a young athlete, you play an important role in your child's success both on and off the field. By teaching them how to handle both victories and defeat with grace, encouraging them to set—and reach—their goals, supporting their dreams, and nurturing their love of the sport, you can arm them with the tools they need to be successful both now and in the future.