It is crucial to encourage your child's natural inclination to learn at an early age. When children are given the opportunity to explore and discover new things, their brain develops in healthy ways that will help them thrive as they grow older. This will allow them to grow into intelligent, well-rounded adults. One great way to nurture your child's curiosity and love of learning is to take them to places that will help jump start their educational journey. Here are some places you can go with your child that will help foster their interest in learning:
Museums
Museums are a great place to take your child to learn about history, science, and art. There are many types of museums, so you can find one specifically geared towards your child's interests. For example, if your child is interested in planets or dinosaurs, you can take them to a science museum. If they are interested in painting and creating with clay, you can take them to an art museum. Museums are a great way to expose your child to new and different things they may be interested in learning more about.
Historical Sites
When you go to historical sites, your children learn about the past. They learn about what people used to do and what they used to wear. They can also see where people lived and what they used to use for transportation. Some historical sites also allow children to dress up and play pretend. At the same time, the place offers them various fun activities to try. These are more common in areas with frequent foot traffic from tourists.
Theme Parks
Theme parks are the perfect place to foster your child's creativity and imagination. They provide a variety of activities that allow children to explore their interests. With rides, games, and attractions, children can have endless amounts of fun while learning. In addition, theme parks often have themed areas that allow kids to explore new environments and cultures. These places can also enable the entire family to bond and create lasting memories.
Zoos and Aquariums
Zoos and aquariums offer a unique opportunity for children to learn about the animal kingdom. They can see wild animals up close and learn about their habitats and behavior. In addition, zoos and aquariums often have educational programs that teach kids about conservation and the importance of protecting endangered species. Some of these places also offer shows and opportunities to interact with animals, including activities like feeding or petting them.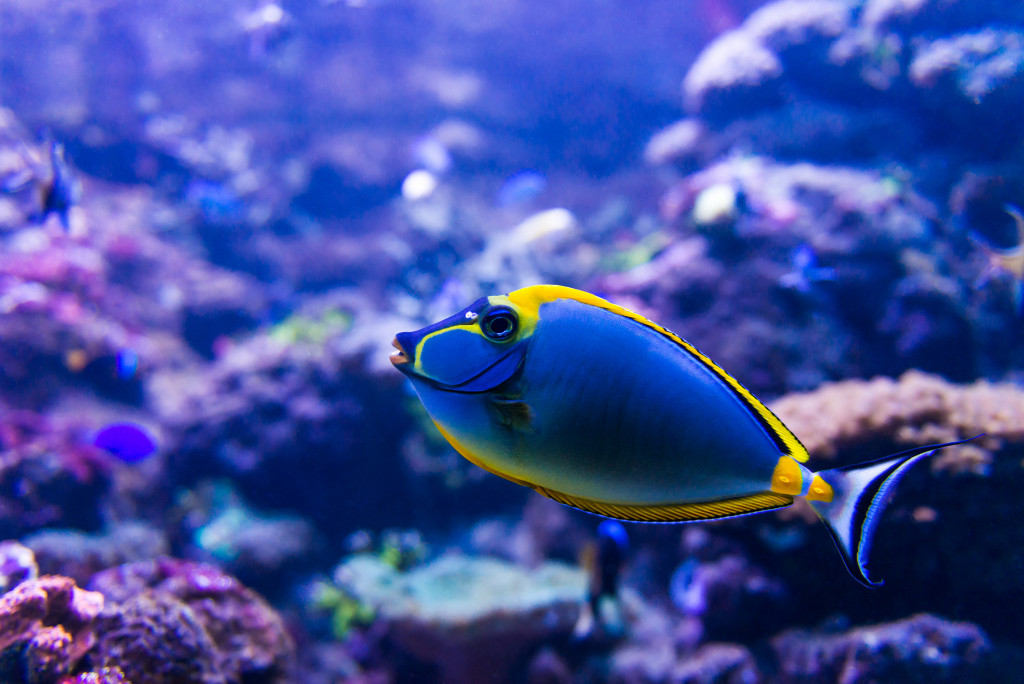 National Parks
One great way to foster your child's love of learning is to take them on trips to national parks. These beautiful and awe-inspiring places are perfect for igniting a sense of curiosity and exploration in children. Each park has its own unique history and landscape, which can be a great way to introduce your child to new and interesting topics. Some of the most popular national parks include Yosemite, Yellowstone, and the Grand Canyon.
Sports
If your child is interested in sports, you can take them to watch a game or give them opportunities to try the sport themselves. Sports offer many benefits for children, including physical activity, teamwork, and discipline. However, you must find the right sport for your child. Depending on their age, some sports may be more appropriate than others. For example, younger children may enjoy tee-ball or basketball, while older kids might prefer football or hockey.
Libraries
Libraries are a great place to introduce your child to the love of learning. Not only do they offer a wide variety of topics and books to choose from, but they also have staff who are passionate about reading and can help point your child in the right direction. Likewise, libraries sometimes offer programs and events specifically for kids, which can help introduce them to different topics in a fun and engaging way.
Schools
Schools are a key part of a child's educational growth. Aside from the curriculum, schools can provide the ideal environment to foster your child's socialization skills, as it gives your child the opportunity to play and learn alongside other kids their age. Given this, the earlier they develop a love for learning, the more likely they will excel academically later on. That's why you should enroll your child in a local pre-k school that can help develop their interests in learning and get them started with learning various academic concepts, including math, reading, and writing. Likewise, leaving this aspect of your child's learning to reliable teachers will also help you further understand how your child is progressing and what else you can do to help them at home.
By taking your child to different educational environments, you are helping them find what interests them and sparks their curiosity. This will help them be more engaged in their learning and better equipped to ask questions and find answers.